Thomistic Institute lecture – Logic and Truth in God, Nature and the Artificial
6th November: 7:30 pm

-

9:00 pm

GMT

A Thomistic Institute lecture by Fr Philip-Neri Reese, O.P., of the Angelicum.

Monday, 6th November, the Oxford Chapter of the Thomistic Intitute will welcome Fr Philip-Neri Reese OP, of the Angelicum, to speak at our first lecture of the academic year.

The title of his lecture is Logic and Truth in God, Nature and the Artificial. The lecture will address the following:

The standard accounts of Aquinas's theory of truth present him as a straightforward proponent of what is called "correspondence theory." In this talk, I aim to show not only that St. Thomas's theory of truth is far more nuanced than the standard account suggests, but also that it has surprising – and surprisingly interesting – consequences for logic and art.

Fr. Philip-Neri Reese, O.P. is currently a professor of philosophy at the Pontifical University of Saint Thomas Aquinas (Angelicum) in Rome. He serves as the principle investigator for the Angelicum Thomistic Institute's new Project on Philosophy and the Thomistic Tradition. He completed his doctorate at the University of Notre Dame in 2022, where he wrote a dissertation on the demonstrative character of Aquinas's metaphysics.

The lecture will begin at 7.30pm in the aula at Blackfriars, and will be followed by refreshments.

All are welcome!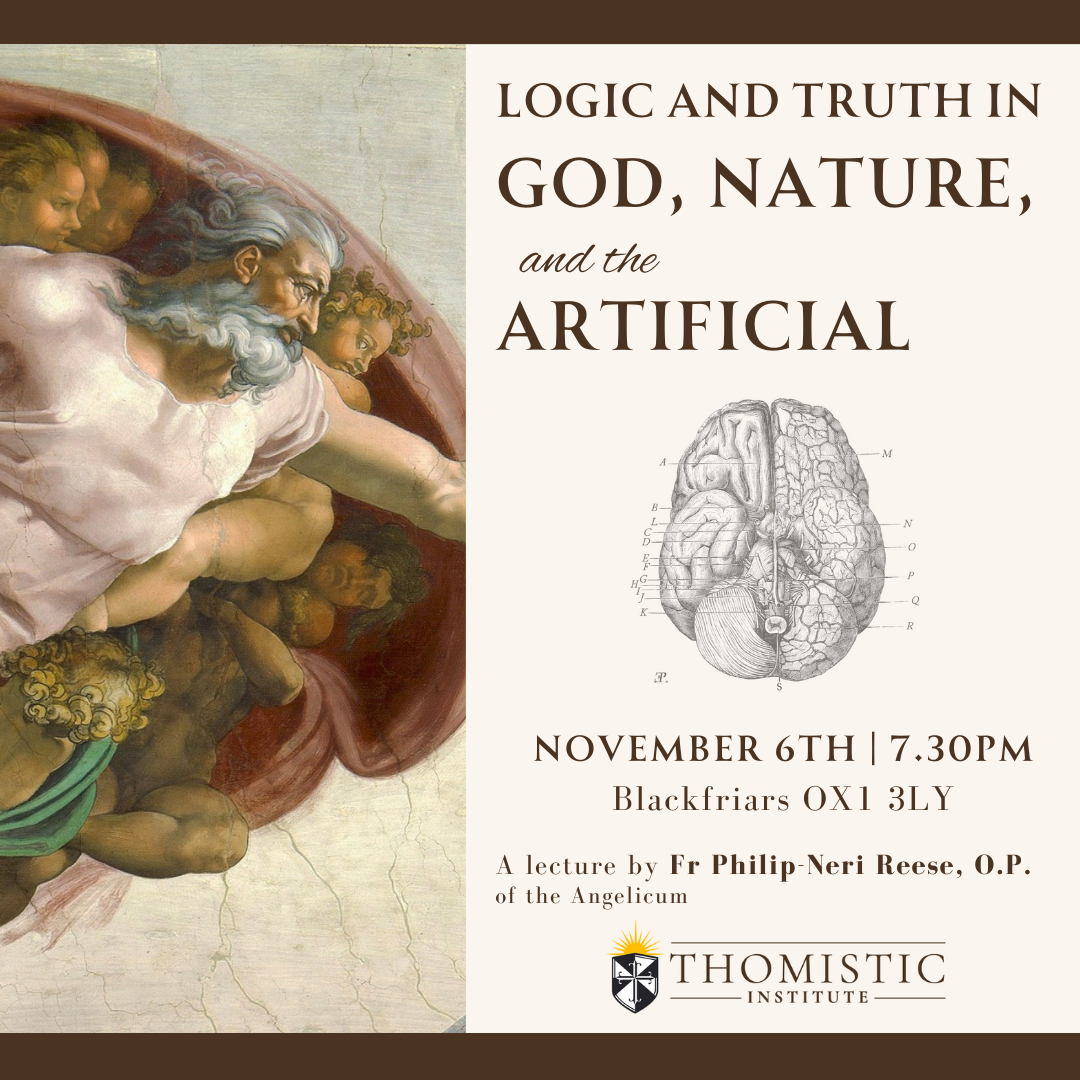 Venue: Blackfriars, St Giles Oxford, OX1 3LY United Kingdom Array ( [lat] => 0 [lng] => 0 )