Aquinas Group
The Aquinas Group offers young adults (18-35 years old) an opportunity to learn about and discuss their faith.
In ordinary times we meet on Mondays in term time at 7.15 pm, to eat together, to hear a talk that draws on the theology of Aquinas and to discuss it in an informal setting, and to pray. However due to Covid-19 we have had to move things online, and currently talks begin at 8pm, and take place on zoom.
The Group is organised by two of the younger brethren at Blackfriars, whose contact details can be found below. The theme for Trinity Term 2021 is: 'Explorations in Late Medieval Theology'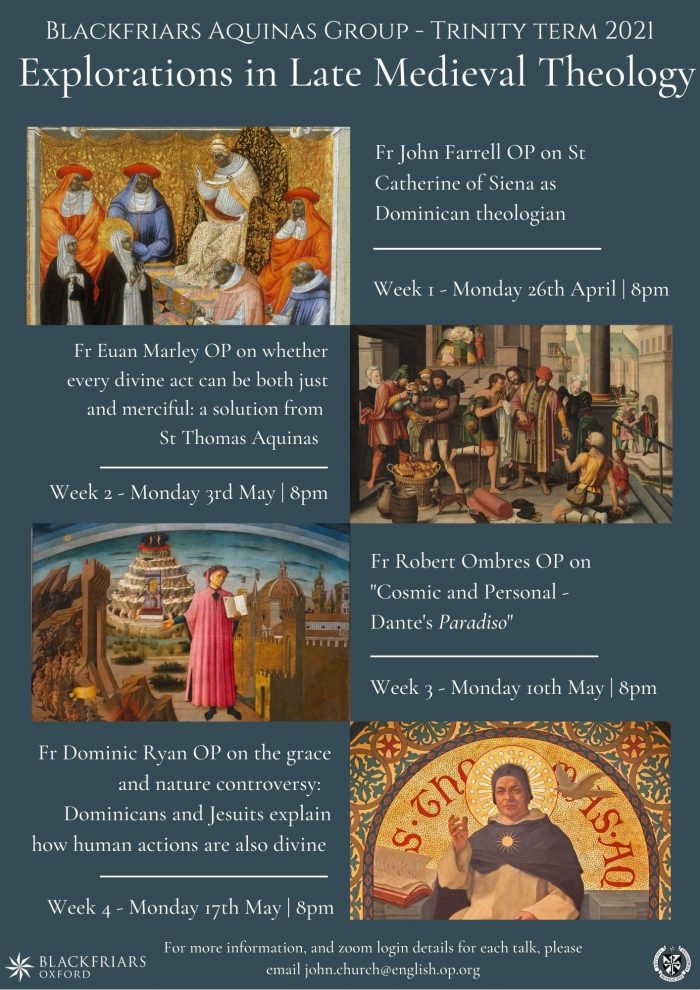 For more information, and for zoom details to attend the talks, please contact one of the friars below.
Contacts