Studying in the Studium
Blackfriars Studium is the House of Studies of the Dominican Friars in Britain.
The Studium acts like a seminary for members of religious orders, and has prepared many men for ministry.
Dominican students from Britain and elsewhere are joined by members of other Catholic religious orders, such as the Franciscans, Oratorians and Benedictines. There are about twenty-five students currently training for the priesthood.
It offers a philosophical and theological formation which is both rooted in the riches of the Catholic Tradition and engaged with contemporary thought and concerns.
Teaching and Study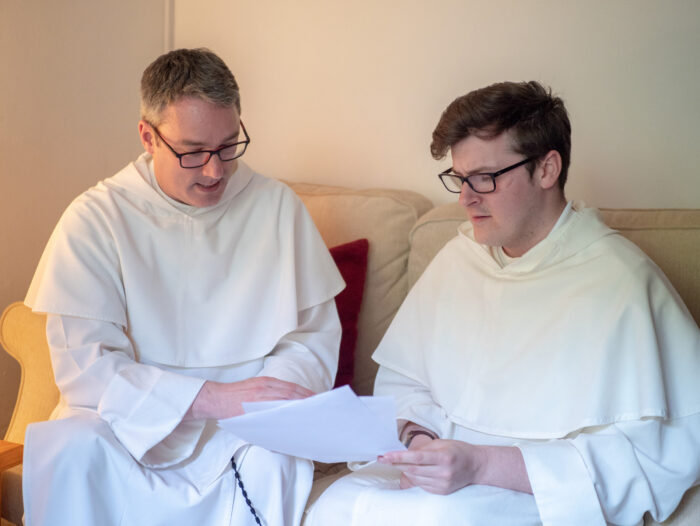 Students are taught by a combination of lectures, classes, and in one-to-one Oxbridge-style tutorials, for which they prepare a piece of work to be discussed with the tutor.
We offer access to
a specialist teaching staff
a library of some 35,000 volumes in theology and philosophy
IT facilities
the support of a small and friendly academic community which draws on the strengths of the Dominican tradition of intellectual endeavour.
Lectures and classes, some of which are open to members of the public, (see below) take place in the priory or in the Blackfriars Annexe, both on St Giles in Oxford city centre. Our teaching draws especially on the Dominican intellectual tradition, especially the teaching of St Thomas Aquinas.
Appointed lecturers are known as Lectors, and comprise Dominicans and others, including lay people and members of other religious orders. Many friars of the English Province are lectors either living in the Oxford Priory or commuting to teach from Dominican priories in Cambridge, Leicester, and London. They are joined in this mission by other Studium lectors who include Pontifically qualified lay people and members of other religious orders.
Other facilities
The common room offers a friendly space where students can meet one another, relax, make snacks and hot drinks, and socialise.
The church is open daily for private prayer and public worship.
Accommodation cannot normally be offered to Studium students.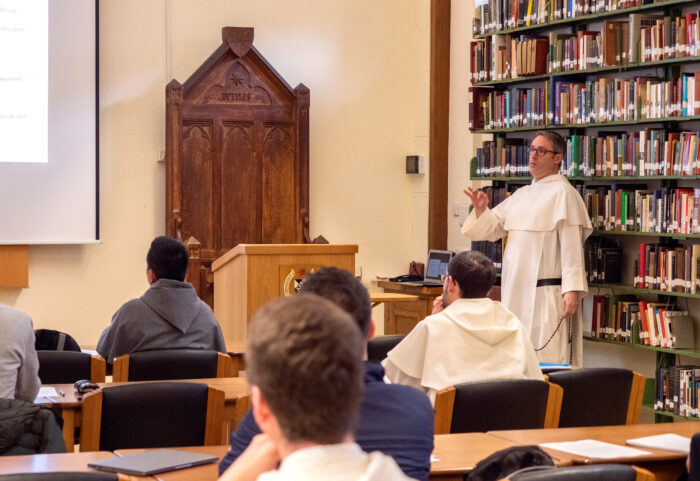 Curriculum & Qualification
Students study philosophy and theology in the Catholic and Dominican tradition; those preparing for ordination to the Catholic priesthood can read for the STB (Baccalaureate in Sacred Theology) granted by the Pontifical University of St Thomas, Rome (the Angelicum), the Dominican Order's University in Rome.  STB Students typically study philosophy and theology for six years: beginning with two years studying Philosophy as a prerequisite, students then embark on a three- to four-year course in Theology. Some candidates may be permitted to begin Theology immediately upon the provision of academic transcripts that detail their previous Philosophical training.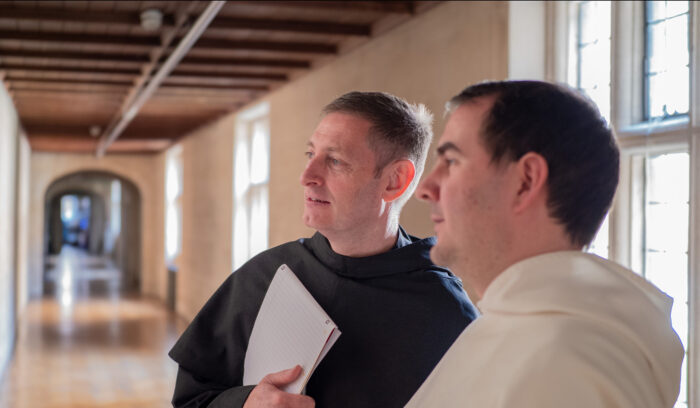 Governance
Day-to-day running of the Studium is undertaken by the Director of Studium Studies and the Studium Secretary. Governance is overseen by the Regent, the Vice-Regent, and the Secretary of Studies. They are known as the Moderators.
The Dominican Community
Our study of philosophy and theology has always had its home in a Dominican life of prayer and religious observance; Blackfriars Priory is a community of more than twenty Dominican friars living, praying, teaching and studying in the centre of Oxford.
Recently, Dominican students and lecturers have come to Oxford from America, Australia, Belgium, France, Germany, Ireland and Poland.

History
The English Dominicans began to move their Studium to the priory in Oxford in 1929, having returned to Oxford after an absence of nearly 400 years. After the Reformation, the friars studied in Rome and then Louvain, where a Studium was formally established in 1721 and lasted until the French Revolution. A new Studium was officially set up at Hawkesyard in Staffordshire in 1910, and later moved to Oxford.